[Hu}man vs nature films are one of the rarest sub genres, so rare you probably couldn't name one off of the top of your head. Well, that's a bit of a hyperbole--but you get it. Films like The Ruins, Antichrist, Man Vs., and The Descent are some of the more notable ones to name a few (oh and even though it's not horror but 1997's The Edge is faaaantastic). With the trailer drop of Jon Silverberg's Woodland it looks like there might be a new contestant in the sub genre.
Set in 1989, Jake (Harmon), an out-of-work photojournalist who struggles with addiction and a troubled past, takes a job as watchman of a wilderness lodge on a remote island in the Pacific Northwest, alongside veteran handyman Sparky (Granger). Jake sets up a darkroom to develop the photos he shoots, which begin to reveal disturbing premonitions of their future.

https://www.imdb.com/title/tt4569374/plotsummary?ref_=tt_stry_pl
The trailer is chock full of beautiful imagery set to a very minimalistic score, where we get introduced to Jake. He soon meets Sparky as he gets acquainted to his new life. We're also given the backdrop of what the horror may be when Kholer states, "[watch yourself,] low salmon run this year," accompanied by images of bear claw marks and shadow images of the cuddly killer creatures. Jake soon channels his inner Ephraim Winslow as he battles his addictive habits while stuck on the island. Things quickly ramp up as the images turn darker and the music intensifies to become as powerful as the clawed antagonists.
We're left to wonder is the antagonist really a bear, or if Jake's inner demons manifest into a bear. The trailer is incredibly alluring, that seems to give just enough away without browbeating us with too much information. However this being Silverberg's feature debut it will be interesting to see how he transitions from short to feature films. As shown by breakout indie director Tom Botchii with his feature debut Artik, it's definitely possible to pull off.
Woodland has an impressive cast with Frank C. Turner (The Outer Limits, Scary Movie 3, and Needful Things), Amanda Tapping (Stargate), Philip Granger (Tucker and Dale vs Evil), and Richard Harmon (Grave Encounters 2, and CW's The 100).
While there isn't a public set release date yet, this Leo Award winning film can be followed through their Twitter page for any and all important updates.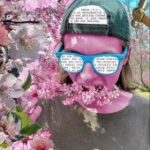 I write horror sometimes.