Craig Sheffer may not be a household name, but there is no doubt he is a genre star. He's graced the screens of horror gems through the years like Teen Wolf (the series), Clive Barker's Nightbreed, Jonas Pate's criminally underrated The Grave, and even Hellraiser: Inferno. Though his new venture into the genre takes him to a whole new level.
Thomas Livingston, an author desperate for a hit, spends a weekend locked in a haunted lighthouse as a publicity stunt for his next book. As Livingston delves into the lighthouse's terrifying history, he is targeted by powerful supernatural forces.

IMDb
Widow's Point is brought to us by Gregory Lamberson who directed the incredibly weird, strange, and fun Killer Rack. Point seems like Lameberson is shifting the themes and styles of his previous work for a more grounded and believable film. The film is adapted from the bestselling novel of the same name by Billy and Richard Chizmar.
Thomas Livingston (Sheffer) is set to spend a weekend at Widow's Point Lighthouse in Harper's Cove with the same gusto and fervor as Mike Enslin; the location is described as "the most haunted location in America." The lighthouse is named after the widows who lost their sailor husbands to the shipwrecks below (wait then the lighthouse keeper is doing a shitty job--right?). Sheffer goes on to state there have been over two dozen "instances" in the previous decades from suicide to murder. Once he finds a young girl's journal things seem to go awry quickly.
While the film doesn't seem to break any new ground within the genre, it really looks like it is going to be intensely fun and thrilling from beginning to end. And honestly it's just really nice to see Craig Sheffer taking back the genre. If you're looking for a quick ghost film to watch in the dark on a Friday night Widow's Point will probably do the trick.
Widow's Point is set for physical and VOD release on September 1st. Are you ready to join Thomas for his weekend of frights?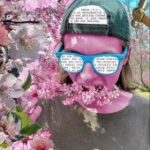 I write horror sometimes.