Yeah, you read the title right. NO GARY SINISE. How dare they? Stephen King's dark fantasy novel The Stand will be receiving another adaptation this year set for streaming on CBS All Access. Of course it's streaming on a one-off streaming service because why wouldn't it. Right? Anyways here's the trailer:
The Stand is described as "King's apocalyptic vision of a world decimated by plague and embroiled in an elemental struggle between good and evil. The fate of mankind rests on the frail shoulders of the 108-year-old Mother Abagail and a handful of survivors. Their worst nightmares are embodied by a man with a lethal smile and unspeakable powers: Randall Flagg, the nefarious 'Dark Man.'

The Stand (2020)
King adaptations have been flying off of the shelves faster than toilet paper in a pandemic. A fair amount of them have been decent, while some are just plain unforgettable (sorry Doctor Sleep). It's no surprise that sooner rather than later The Stand would get the remake treatment.
The trailer looks fine, but it definitely looks like it will go down a different path than the 1994 version. Especially without the golden god Gary Sinise. That being said the cast is STACKED. It stars: James Marsden, Amber Heard, Greg Kinnear, Odessa Young, Whoopi Goldberg, Jovan Adepo, Marilyn Manson, Alexander Skarsgard, Heather Graham, Natalie Martinez, Fiona Dourif, and Clifton Colins Jr.
You can stream The Stand on CBS All Access starting December 17th. Who's ready for another Stephen King remake?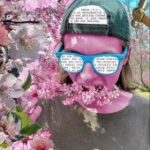 I write horror sometimes.