The Horror Facts crew posted a few weeks ago about our meeting with the team over at Slinky's Liquor Pawn and Video and we are happy to say that everything went well and they are now apart of the horror facts website in a unique collaboration where we now have a shiny new button in the top right of our menu bar that says slinkys. This menu item will bring you into a portion of our website that focuses on the team at Slinky's Liquor Pawn and Video a great YouTube channel who we feel deserves to be seen, they pour out their hearts into the content they make and they do it all from cell phones making it even more unique.
These guys have a story to tell and they are slowly showing the world what they have to say by way of the most uniquely created videos, interviews and reviews some of them being with some of the biggest icons of the horror industry making Slinky's Liquor Pawn and Video a force to be reckoned with they have a great set of contacts and are working daily to make more content for their website.
Me(Justin) and Brendan were actually guest on the show you can check out that video below.
I was even told today by their producer Poptart that they are actually going to be making even more shows and content in the near future, I was so delighted to hear this as I just can't get enough of their nostalgic throw back to the way horror panels once were and with slinkys they will be forever!
If you have not checked out the channel yet then you are missing out, click the button below to check out the amazing video library over on YouTube.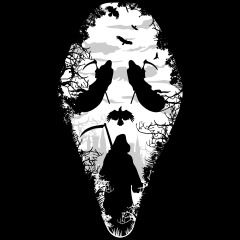 Founder and website developer for Horror Facts independent horror magazine.
Husband, Sailor and Independent Writer