At long last the indie horror gem Game of Death will be careening its way into our homes, ready to decimate us with it's visceral images. Cleopatra Entertainment gained distribution rights to this Fantasia Fest official selection. While they have some hits like Are We Not Cats, Alleluia! The Devil's Carnival, and Cum On Feel The Noize--they also have tons of misses like the dreaded Death House, Verotika, and China Salesman. Luckily Game of Death falls under the 'hit' category.
Kill or be killed is the golden rule of the Game of Death. Sucks for seven millennials who ignored that rule. Now each one's head will explode unless they kill someone. Will they turn on each other to survive, or will this sunny day be the last for the innocent people of their middle-of-nowhere town?

(IMDb)
This film takes the best parts of Blumhouse's Truth or Dare and just runs rampant with it. Seven friends embark on a deadly game of "kill or be killed," but will friendship outweigh their lust for life? (No). Game of Death is a bloody bastard of a film intended to make you squeamish, and distrustful of the friend sitting next to you, though hopefully you're social distanced enough. Too frequently style outweighs substance in our genre--thankfully this film check marks both boxes.
You can catch Sebastian Landry and Laurence Morais-Lagace's superbly sexy and sadistic film on VOD July 14th. Are you ready to play?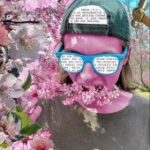 I write horror sometimes.